25 Nov

What Are the Advantages of mLearning?
First, a quick history of learning –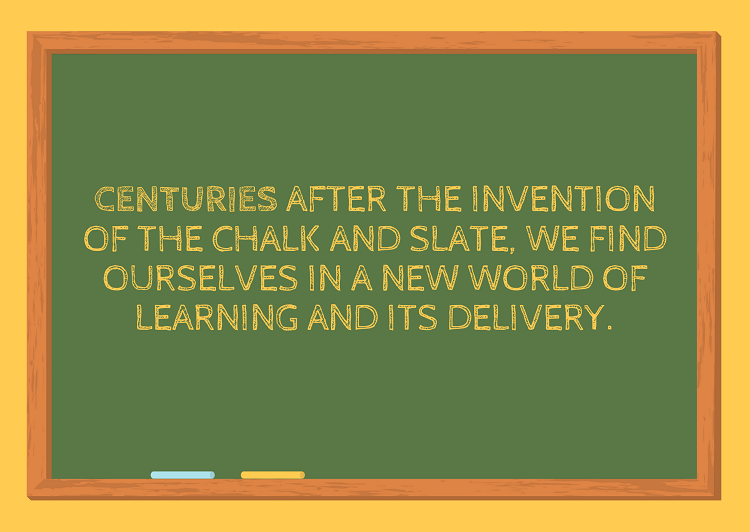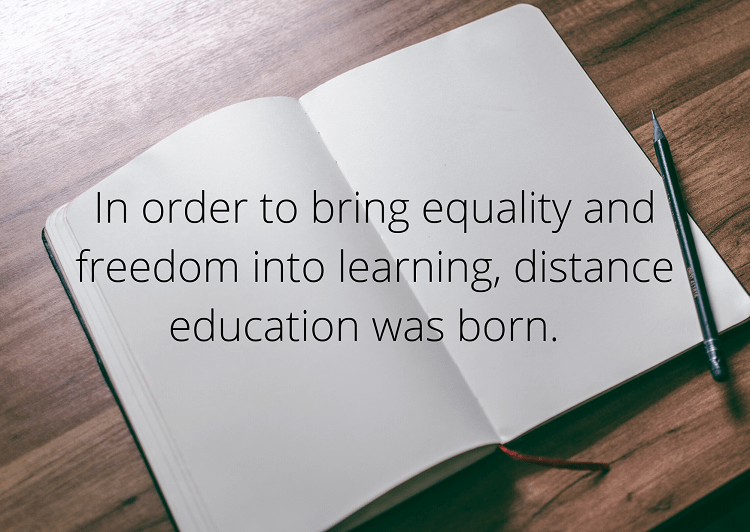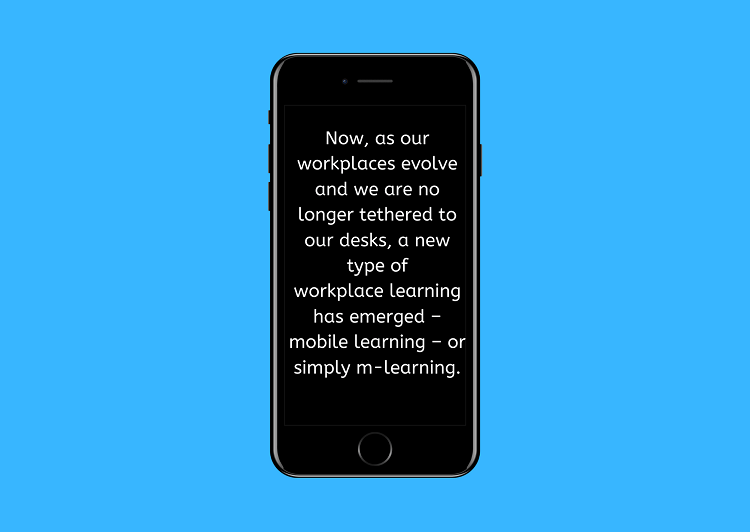 Both eLearning and mLearning are touted as "anytime, anywhere" learning, and though we tend to use the terms interchangeably, there are some marked differences. There is a growing level of comfort with mobile devices, and better completion rates are observed since people don't feel tethered to their desks. Let's compare eLearning and mLearning by reviewing the table below:
What are the Differences between eLearning and mLearning?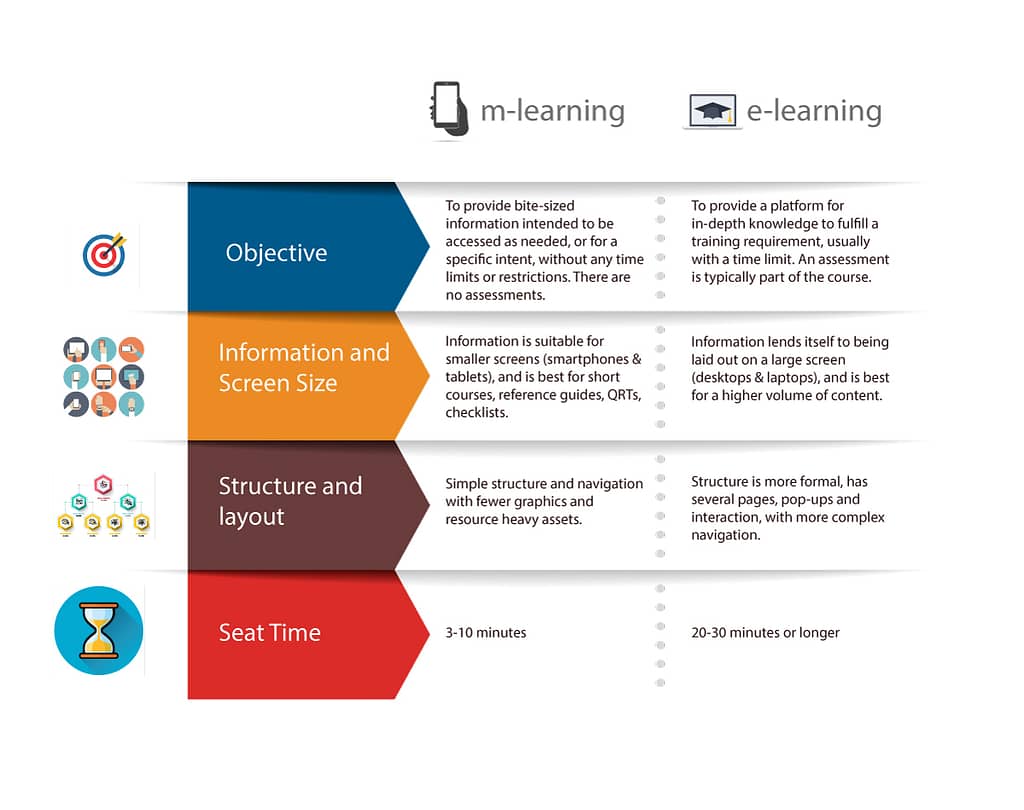 When Doesn't mLearning Work?
Some disadvantages of mLearning to consider are the unreliable availability of an internet connection, potential for distraction from being on a mobile device and acknowledging that not everyone in the intended audience has the comfort level required to manipulate and access mobile devices to the extend required.
When a new type of delivery or teaching style emerges, we become so excited that we tend to do away with the old. But remember that it doesn't have to be one or the other. In-depth knowledge can be covered in a full-length eLearning course, and m-learning can function as the on-the job, in-the-field companion to support your learners. A carefully constructed combination of the two can offer learners a flexible, positive and supportive experience.
Learning and development isn't one-size-fits-all. It's important to remember than an appropriate assessment is crucial to successful training. At Flint, we believe a great learning experience needs to be part of your daily routine, just like that perfect cup of coffee. M-learning makes daily learning more accessible. And like that cup of coffee, it needs the right ingredients, crafted just the way you like it. Contact us to discover how our custom learning services will engage your team and create the results you need.