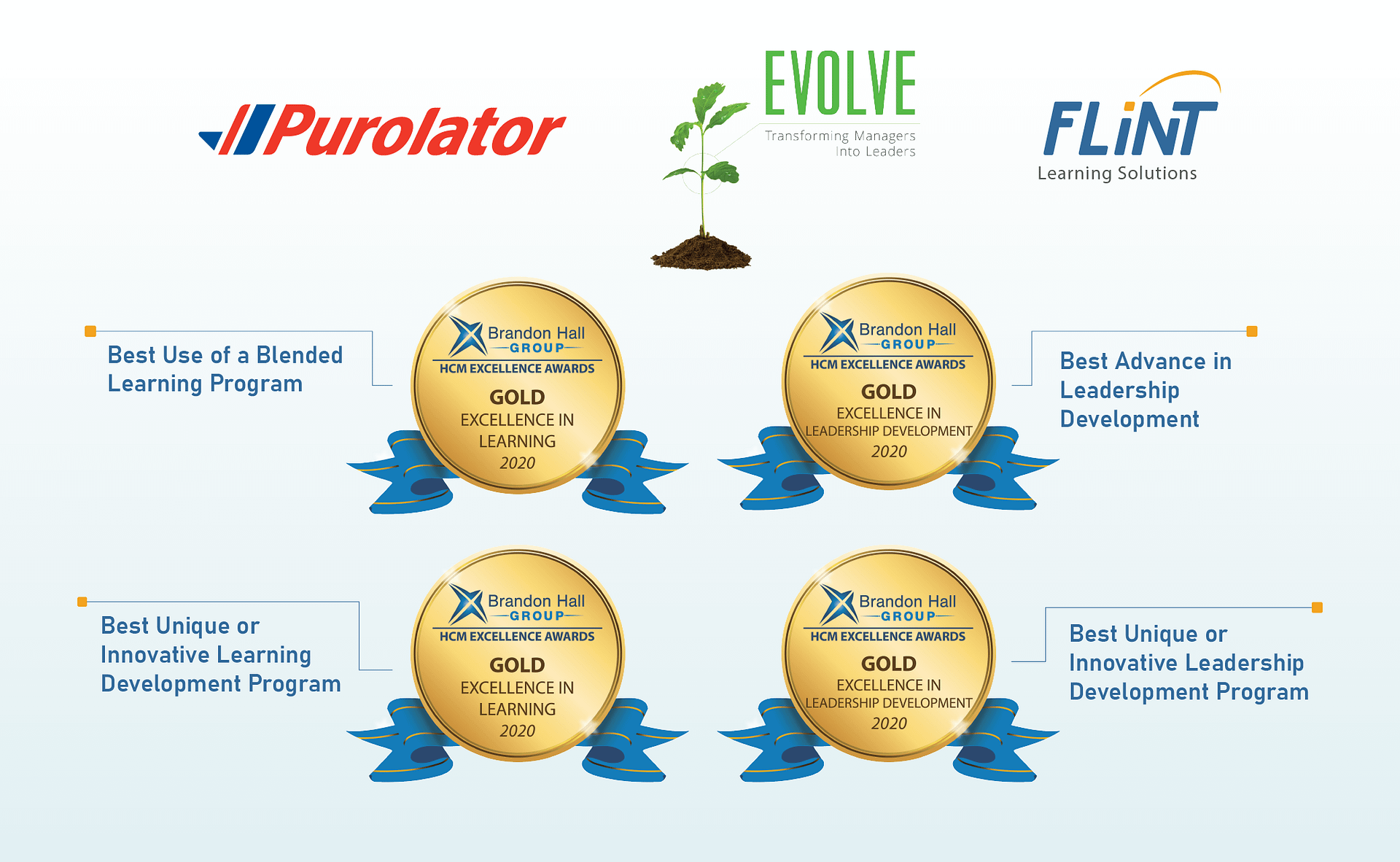 28 Aug

Purolator and Flint Learning Solutions Win Four Gold Awards at Brandon Hall's 2020 HCM Excellence Awards

On August 20th 2020, Purolator and Flint Learning Solutions were presented with four prestigious gold awards: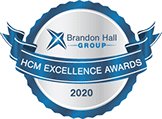 The Brandon Hall Human Capital Management (HCM) Excellence Awards has been a tradition for years, honouring organizations excelling in Talent Management, Leadership Development, Talent Acquisition, Workforce Management, Sales Performance, and Technology.
Hundreds of applicants were judged on their ability to develop and execute programs, strategies, and tools that drove impactful results within their organizations.
About the Leadership Program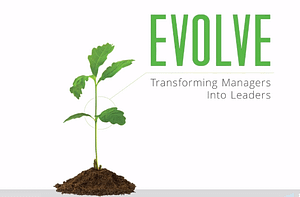 The Evolve leadership development program was built by Flint Learning Solutions for Purolator in 2018, at a time when Purolator was undergoing unprecedented change to meet the expectations of a rapidly evolving marketplace. The target audience for the program was comprised of managers, with this cadre of approximately 500 people having a direct impact on 85% of the workforce.
One of the program's objectives was to empower managers, and the blended learning experience showed them how to lead in many competitive, tough, diverse, and modern situations.
Flint Learning Solutions worked collaboratively with Purolator to complete an extensive needs analysis and formulate a creative, blended learning approach that was measurable and impactful to the business.
The result? Purolator saw a 90% employee engagement rate, an 11% increase in NPS (Net Promoter Score), and a 15% reduction in employee grievances.
The program has built connections, common purpose, skills, expectations and commitment among all levels of management and kick-started culture change around several key organizational goals in a short period of time.
About the Brandon Hall Award Criteria
The award criteria included the following:
That the leadership program or learning and development program was effectively aligned to the business needs, goals and situation. The program also had to be designed according to the organization and talent objectives, and delivered in a way that positively influenced the company goals. One of the most prominent criteria was that the program had to produce measurable benefits and outcomes.
Want to Learn More?
If you're interested in getting your organization onto a thriving learning and development program, contact Flint to book an assessment today.