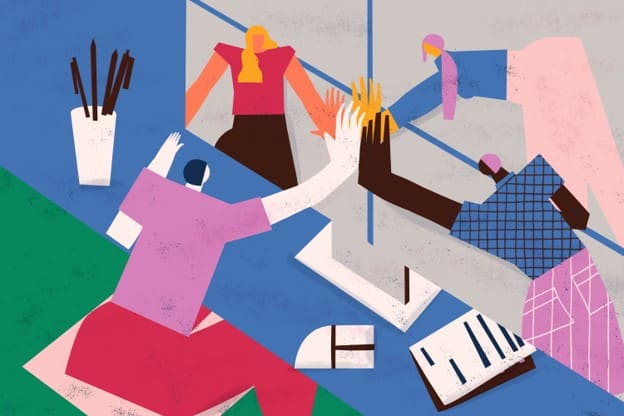 28 Jun

Lessons Learned From Our Pandemic Meetings

This past year and a half has been interesting for all of us. It's been filled with unprecedented challenges and new, innovative solutions. I don't think any of us could have predicted the rate at which change took place. Certainly, some of it will become permanent.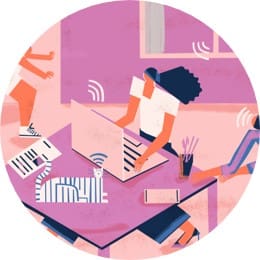 If you're anything like me, you found yourself in more online meetings than you used to attend in person. In the "Before Times" (aka before COVID-19 hit us), I attended an average of 2-3 in-person meetings per day. In the "After Times" (aka when I worked from home), I attended an average of 5-6 per day.
That's a lot of meetings!
Now that many of us are facing the choice between returning to work or continuing to work online, let's take a look at some lessons we've learned on holding effective meetings.
Distracted Meeting Participation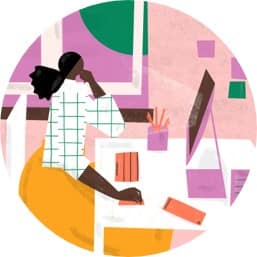 By far, the biggest challenge (besides spotty internet connections) is distractions. Though we all know that taking a phone call or text messaging during an in-person meeting is taboo, many of us find ourselves doing just that while we're virtual. We end up multitasking out of necessity for reasons like:
Our children being noisy or interrupting us
Our colleagues continuing to message us while we're in meetings
Trying to catch up on emails or do some work while we're in the meeting
So, what exactly can we do about it?
Effective Meeting Invitations
The answer begins with whether this meeting is necessary at all. If we can whittle our meetings down to the bare necessities, then we will have more time to do work and become less distracted while we're in the meetings.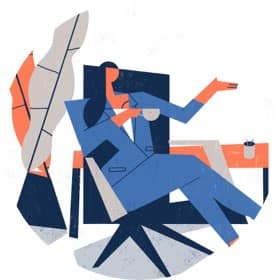 Follow these tips to get your meeting off to a great start:
Only book meetings that are necessary and only invite those who need to be there
Provide a general statement that includes the meeting's purpose and topic
Provide a location (including an offsite address, if necessary)
Provide clear start and finish times
Provide an agenda that includes the goal outcomes from the meeting
Set up a parking lot for unrelated items that arise so you can stay on track
Agree on the next steps
Wrap up early!


In Person Meeting Ground Rules
Many of us will return to the office. When we do, here are some tips to keep in-person meetings productive and efficient: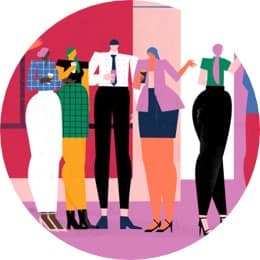 Send questions before the meeting begins so attendees can prep for the meeting
Pre-grease your meetings by aligning key stakeholders and their issues before the meeting begins
Set up the space 5 minutes before the meeting begins

Use whiteboards or projectors to take notes
Ensure that everyone agrees with what was discussed/decided and what the next steps are

Show respect for one another and lead by example

One person speaks at a time
Leave cell phones outside the meeting
Don't hold side conversations
Create the agenda so that members can leave after their items have been discussed
Virtual Meeting Ground Rules
Even if many of us will return to the office, chances are that many of our meetings will continue to be held virtually. The ground rules for in-person meetings still apply, but there are some extra steps you can take to help keep the meetings effective.
Be professional by ensuring your meeting room is free from distractions. Don't eat food during the meeting.
Connect with your clients and team by turning your camera on. Remember to check the space behind you for clutter and utilize the blur feature, if needed.
Test the technology (camera, microphone, internet connection, etc.) before the meeting begins and ensure everyone is muted when they are not talking.
Start and finish the meeting on time.
The Future of Meetings
While we're still not sure exactly how the new work environment will function, there are clear steps we can start taking now to ensure our meetings are more productive and less time-consuming. By reducing the frequency of meetings, and making the remaining meetings more efficient and productive, you, your teammates, and your clients will have more time in the day to get other work done. Everyone wins!
Many thanks go to Flint's Phil Hayhoe, PMP, whose original "Effective Meetings" company training session inspired this post.
If you would like to your company training to be more inspiring, contact us here for a complimentary assessment.