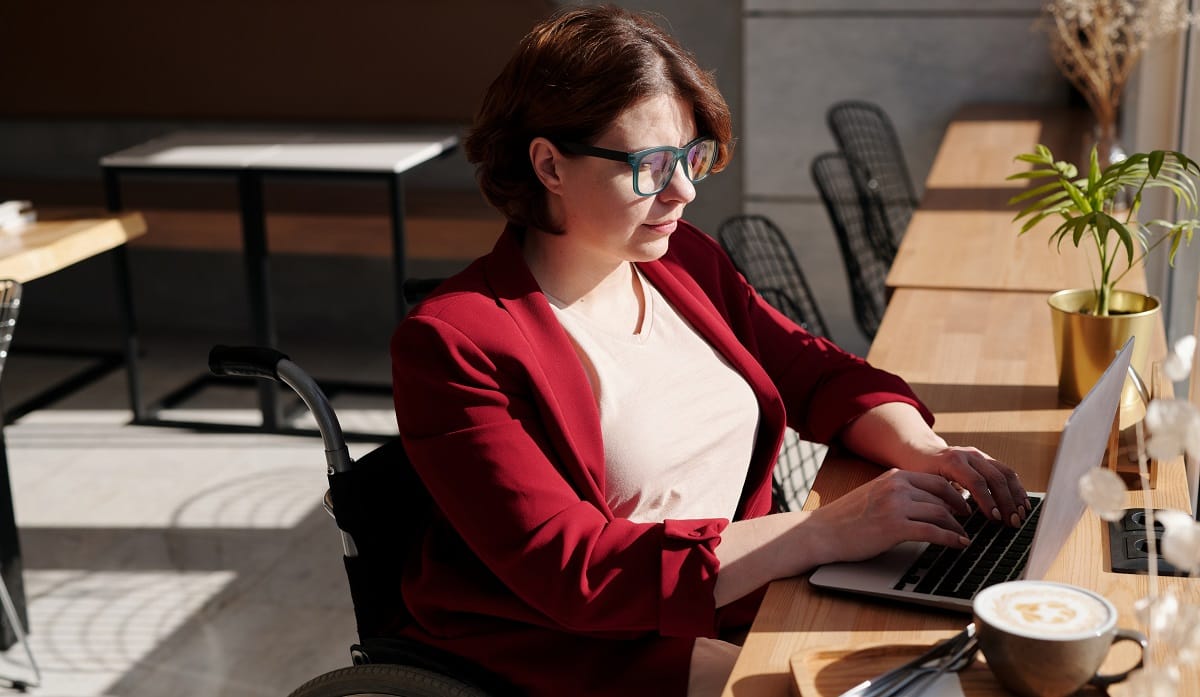 01 Jan

In-Person Training Versus Online Training – Which Works Best?

In the last two decades, we have seen a plethora of new technologies and learning styles being developed by L&D teams. These learning methods have transitioned from in-person to online training. Having both learning methods available meant that learners had the opportunity to learn and retain information in the most optimal way for them – whether that is face-to-face or via an LMS.
The Rapid Transition to Virtual Learning
But due to the recent pandemic, Learning and Development experts have had to rapidly adapt to having most of their course material ready and available to employees remotely. This meant that instructor-led training (ILT) had to evolve into virtual instructor-led training (VILT). Leadership development had to move from one-on-one meetings in a boardroom to Zoom calls followed by online feedback surveys.
L&D had to change to best suit the working conditions that we had to face and are still facing in 2022. 
But is transitioning from in-person to a fully online corporate training experience the best method? To better understand this, we would have to look at the core differences between the two training options and which ones are most ideal for a learner.
Key Differences between In-Person and Online Training
In-Person Training Provides a Personal and Practical Experience.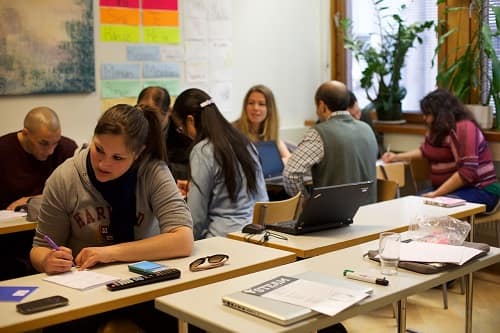 When you have several employees in a "classroom" setting, instructors can easily connect with each learner in real-time and on a personal level. There are small traits in face-to-face learning that aren't as apparent online. These include making eye contact, reviewing body language, and freely asking questions.
In-person learning also helps employees bond with one another a bit more. They will naturally converse during breaks, have lunch together and do interactive exercises during the training in groups. This builds rapport between team members and helps them feel more comfortable with one another.
The final key element about in-person training is remembering that most in-person training material can be converted to online courses. However, more technical training such as automotive, mechanical, or electrical courses may still need a hands-on approach.
Online Training Offers Flexibility, Accessibility, and Variety
One of the most significant advantages of online training is that it can be completed from anywhere in the world, at any time.
More so, employees working virtually due to COVID-19 have become used to a more flexible schedule. For example, they may need some time away from their computers in the early afternoon. If they do, they can simply make this time back by starting work a little earlier than their scheduled time in the mornings. Consequently, employees want to be able to complete training within flexible timelines too. This way, they can focus and retain the knowledge in a non-distracted and comfortable environment.
Personalized training experiences have become one of the most popular topics in eLearning. Often L&D teams use gamification to create a "choose your own adventure" learning path. These paths create more discovery opportunities for learners, and they excite them too.
The last but most important feature of online training is that it is accessible. Advanced technologies allow L&D developers to create accessible courses so that people with and without disabilities can complete the training with ease. This is a vital step toward a more inclusive and innovative training culture.
Which Training Style Works Best?
The truth is that one training isn't better than the other. Depending on the course material and students, there may be a more preferred version for one L&D team over another. But the best approach to take would be a blended one. Blended learning gives you a cost-effective, flexible and personalized training solution all in one.
Want to learn more about how to integrate blended learning into your training? Feel free to speak to us at Flint Learning Solutions to discuss creating the perfect balance of in-person and online training for your organization.