09 Feb

Employee Onboarding Essentials and Best Practices for 2022

What is the secret ingredient to effective onboarding?

It's the question we've been asking for decades now – and there are plenty of answers out there. It's apparent that the COVID-19 pandemic has changed how we onboard employees almost entirely.

The global transition to 'remote life' has forced organizations to think out of the box regarding onboarding processes and applications.

But it's been almost two years since the first lockdown. So, what's really changed? And what can you do to make onboarding stimulating for newcomers in 2022?
3 Facts About Onboarding
Fact 1: Onboarding is more than just orientation
Many people think that onboarding is simply a few days of orientation, and that's it. But the truth is, onboarding is so much more than that. It is about rooting your new team member into your team and company culture. Having effective onboarding training helps define your employee's future experiences and ambitions at your workplace.
Fact 2: Onboarding should be done by a team
Get your team involved in the onboarding process. Yes, a new employee should spend a good amount of time with their supervisor. But new talent needs time with the rest of the team. They need to know the people they're working with day-to-day and be comfortable asking them questions. After all, teamwork makes the dream work.
Fact 3: Onboarding takes longer than a month
If you had to ask a few managers how long they think onboarding takes, most would say 'between a week and a month.' This is actually not best practice. The simple truth about onboarding is that it should be a continuous process. Using advanced learning experience tools helps you maintain ongoing employee engagement.
Four Onboarding Best Practices for 2022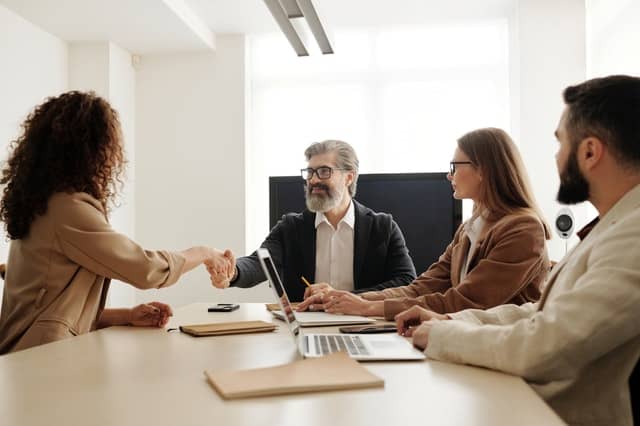 Create an Inspiring Welcome
As with anything else in life, first impressions count! Start by sharing welcome documents with new employees before their first day. This way, they can start familiarizing themselves with your team, clients, and projects. On their first day, offer a tour (virtual or in-person) of your workspace, introduce the new worker to your team, and have a welcome gathering.
Equip Employees with the Right Tools
If you have an effective onboarding platform, new team members can quickly access any company documents they may need, all from one spot. The sooner they are used to your processes and best practices – the better. Try to get them to use software and tools as soon as possible – you'll be thankful for it in the long run.
Use a "Know, Do, Find" Methodology
At Flint, we use advanced training techniques to keep new employees engaged and enticed by their new organization. We call it the 'Know, Do, Find' method and have blended it with a state-of-the-art learning platform. Employees complete a series of 'Know' activity-based vignettes. They then complete on-the-job activities that fulfill the 'Do' phase, where learnings are put into practice. Our innovative learning platform, Mentager, allows employees to then 'Find' additional helpful resources and access them from anywhere at any time.
Recognize and Reward
New workers look up to their team and their manager. So, as a manager, take the time to recognize their progress after their first thirty days at your company. Set up a meeting and ask them how they're feeling, if they need anything else, or give them some advice.
2022 Onboarding in Summary
It's plain to see that onboarding is much more than a few meetings and documents. It's time to focus on your new talent, make them feel comfortable, and equip them with the right tools from day one.
Want to learn more about our KDF methodology? Chat with us at Flint Learning Solutions today.