Are you seeing a return on your training investment?
Does your current program need work to guarantee return on expectations?
In most journeys, there are many ways to get to our destination. If you don't know where you are when you start the journey, or where you're going, you will have no way of knowing when you have arrived.
As your learning partner, Flint Learning Solutions enhances your learning journey through our award-winning learning experience solution. We will work with you to identify your learning needs, and build a customized, adaptive program that will motivate and engage your learners, reducing time to benefit.
The Mentager Advantage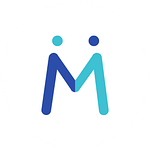 Organizations aren't asking if it makes sense to, but rather, how to implement training programs. Employees' time is limited, resources are constrained and navigating the learning landscape can be difficult. How can you maximize your employee's attention, get them up to speed on critical skills as quickly as possible, and, most importantly, ensure that learning is effective?
The journey starts with the organization. Based on a comprehensive Needs Analysis, we clearly establish where you are and where you want to be.  Learning is driven from this baseline to ensure that learning objectives and outcomes are developed to support business priorities and show true measurable return on expectations.    
While our competitors focus on the 10% classroom experience, at Flint, we use our holistic learning approach, sustained by the Mentager ecosystem.